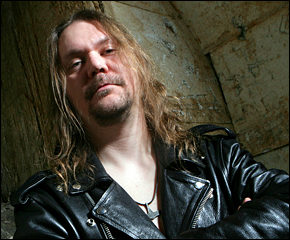 Erik Ravn
A composer, producer and multi-instrumentalist, Erik is best known as the man behind the
progressive metal band Wuthering Heights. But he has many other musical interests and 30 years of experience.
If you would like Erik to participate in your musical project – maybe helping to produce your demo,
helping with arranging songs or backing vocals, playing guitar or something completely different –
simply get in touch for an informal chat about what he can do for your music.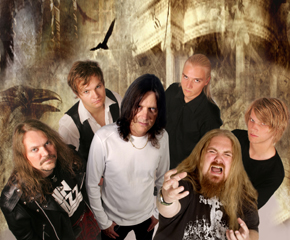 Wuthering Heights
Progressive metal band formed in 1989. The band has released 5 albums to date of an extremely versatile mix of musical influences, including progressive rock, speed metal and traditional folk music. The band's music is highly dramatic featuring sophisticated musicianship and the poetic lyrics of Erik Ravn.
We are currently preparing the Wuthering Heights back catalogue for re-release.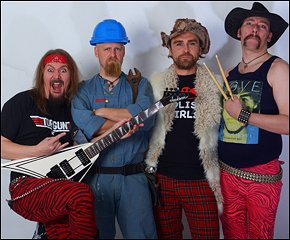 Brökeback Mountaineers
Hits like never before! These four musical nutcases have taken their heavy rock past and applied it to the glorious pop songs of the 70's and 80's. Nothing is too over-the-top with these guys, and they will surely give you a new perspective on the songs you thought you knew. Their releases are available exclusively through Nagelfest Music.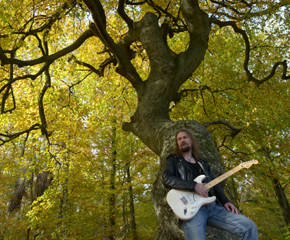 Beltane Born
Newest musical brainchild of composer Erik Ravn. Conceived as a sort of solo project for the Wuthering Heights main man, the music of course contains elements of Erik's unique metal style, but it also incorporates musical influences that was not so obvious with that band. Erik describes the planned album as "celtic hard rock", but advises us that the project is still in the demo stage and may not have found its final shape yet.