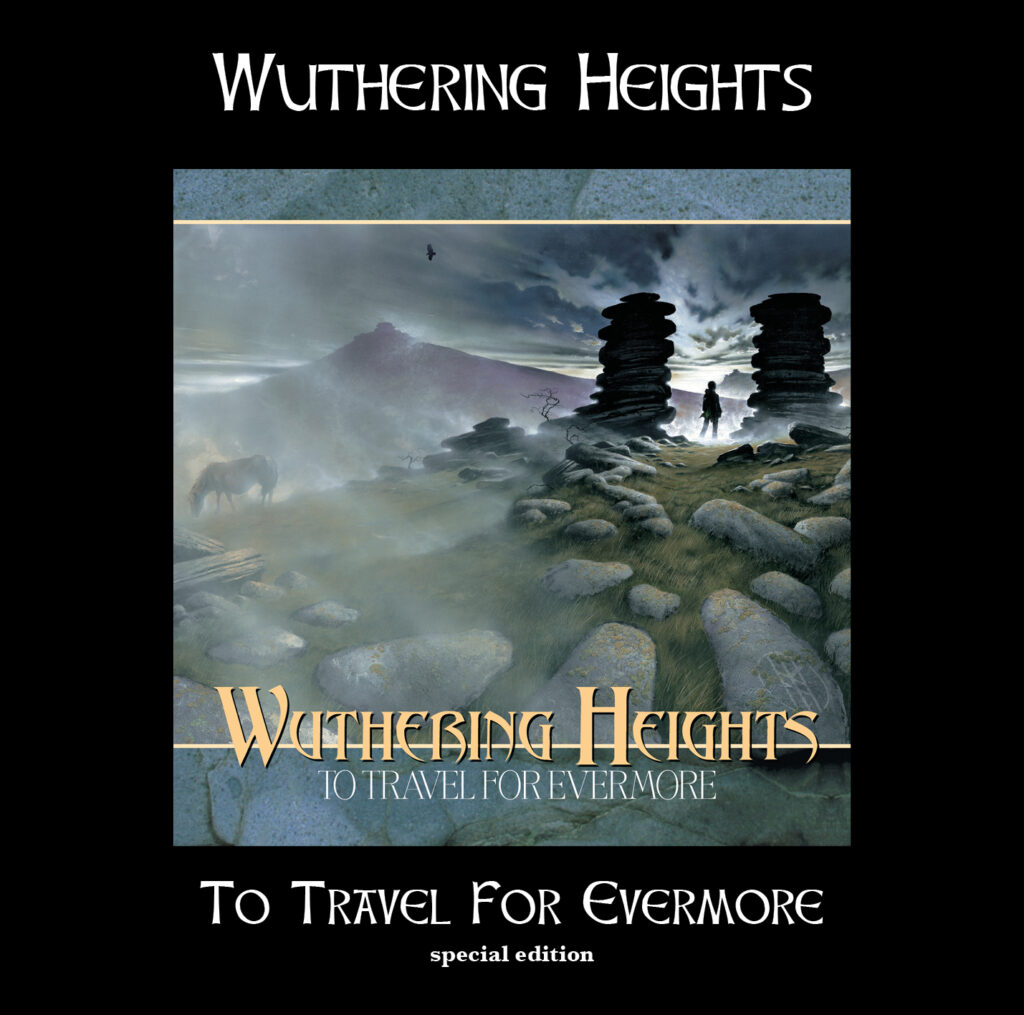 Wuthering Heights: To Travel For Evermore – special edition
New special edition 2-CD set.
Redesigned booklet with lyrics and liner notes by band founder Erik Ravn.
Remastered by Jacob Hansen from original unmastered sources.
Includes all bonus tracks from the different original editions.
Tracklist restored to reflect the band's original intentions.
Also includes the band's ultra rare original demo tapes.
Release date: 31 March 2021

Tracklist:
CD1
01. Behind Tearstained Ice
02. When The Jester Cries
03. Dancer In The Light
04. Lost Realms
05. Battle Of The Seasons
06. The Nevershining Stones
07. A Sinner's Confession
08. See Tomorrow Shine
09. Through Within To Beyond
10. River Oblivion
11. La Chanson De Roland
CD2
01. Enter The Cave (1995 demo)
02. Hunter In The Dark (1995 demo)
03. Too Great Thy Gift (1995 demo)
04. Sorrow In Memoriam (1995 demo)
05. Let Me Cry For You (1995 demo)
06. The Wanderer's Farewell (1995 demo)
07. Gather Ye Wild (1992 demo)
08. The Road Goes Ever On (1992 demo)
09. A Tale From The Woods (1992 demo)
10. So Long Ago (1992 demo)
11. 3.7.9.1. (1992 demo)
12. The Wanderer's Farewell (1992 demo)
13. Fairy Tale (1992 demo)